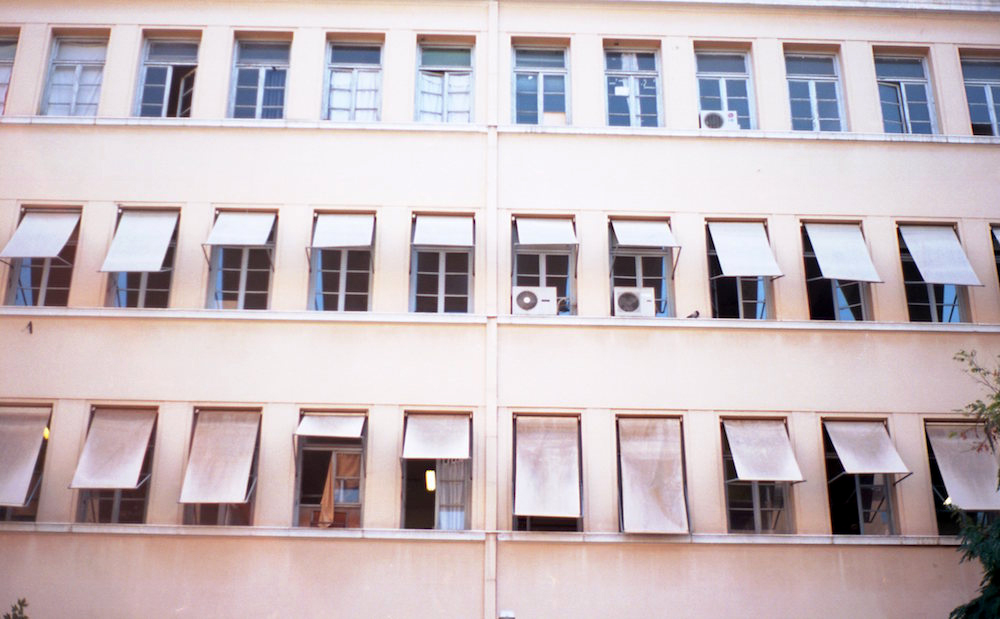 Notara 26 one of the first squat-shelters in Athens, set up by the solidarity movement. Formerly an abandoned public administrative building.
A New Shelter A member of the solidarity movement looks out of the window of an abandoned town house in the centre of Athens. The house is being renovated by volunteers from across Europe who hope it will be suitable to house refugees.
Asmaa has travelled with her family from Syria. She arrived on a boat after her husband was threatened with beheading by IS. Now she waits.
An old school building abandoned for over a decade, now opened up for refugees by the solidarity movement.
He arrived in Greece by boat with his mother, father and grandmother. As a family they are living in a squat in the centre of Athens established by volunteers.
Clothing donations include a spider man costume.
Inside the stairwell of a building.
He has lived in the Prosfygika estate for four years after travelling from Iraq via Turkey. Residents on the estate include a number of other economic migrants like him, newly arrived refugees, anarchists and a small handful of residents who have lived on the estate since they were young children.
The Prosfygika estate can be seen through the modern archway of the Courts of Justice next door.
National Technical University of Athens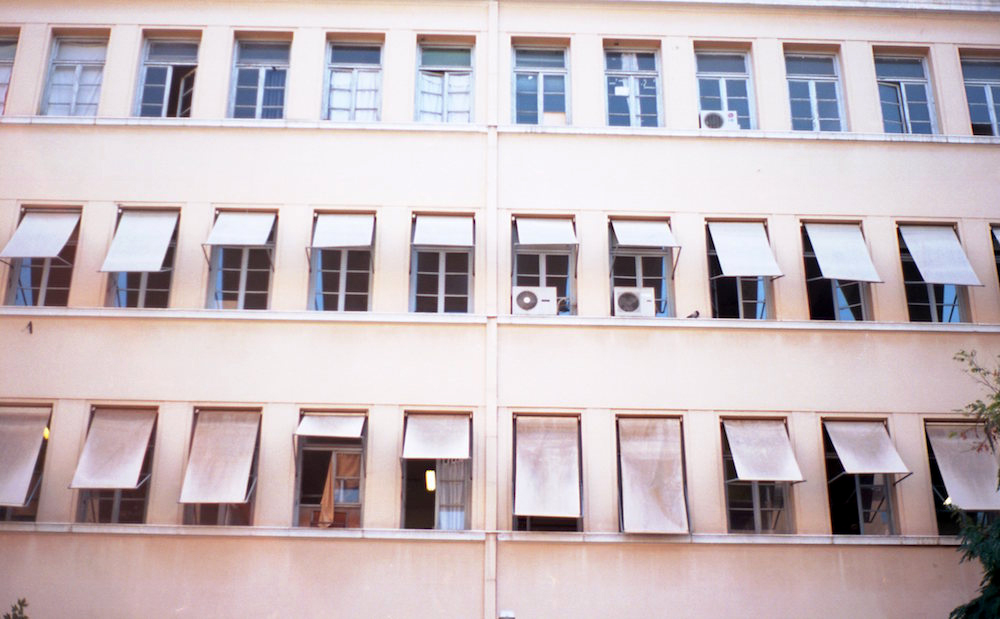 Ellinikon International Airport